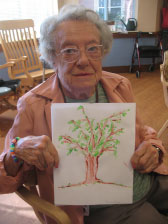 Are the mountain tops covered with snow?
How can I really know?
Must I travel alone
up slopes of gravel and stone
to see for myself?
What lies on God's mystic shelf?

Will I somehow behold
what I should have been told
by answers to questions
which forever unfold
and have never been answered.

After all this time, I find myself still
in the cold.
by Rosalind