WCCA's program at Erickson Living's Seabrook Village in Tinton Falls reflects this retirement community's ongoing commitment to lifelong learning and the beneficial role the arts play in the lives of its residents.  What began in 2012 as a 10-week NCCA pilot program is now in its eighth year.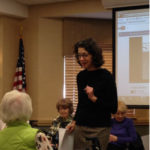 Friday mornings, two dozen or so residents from Seabrook's assisted living, long-term care, and independent living communities join me in the second floor living room of The Gardens for Poets from the Gardens (now Stories From the Gardens)—an hour of great literature and art, lively discussion, sharing of stories, and writing invitations inspired by the likes of Emily Dickinson, Charles Dickens, William Shakespeare, William Carlos Williams, W.H. Auden, Wislawa Szymborska, Basho, Murasaki Shikibu, Constantine Cavafy, and Billy Collins.
In the spring of 2013, 40 resident writers published their own anthology: Voices in Bloom. The event was marked with an official book launch and signing, along with a series of public readings. That same year, Story Garden—a weekly program designed for residents with cognitive challenges—was launched.
Seabrook Village in Tinton Falls, New Jersey, is one of 16 Erickson Living's full service retirement communities around the country dedicated to changing the way Americans view aging by consistently offering services and resources that make growing older something to look forward to.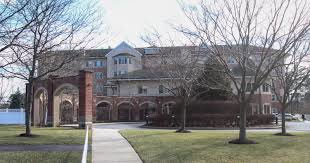 " Our residents look forward to "Poets From the Gardens," Shelley's weekly workshops. They are allowed to express themselves uncensored. She does an amazing job listening to everyone in the group, as well as drawing out those who are more reluctant. At that point, Shelley takes everyone's ideas and phrases and synthesizes a beautiful piece of poetry, as well as encourage residents to write independently. Many keep personal journals. The program has been a complete success."
"Great job, Shelley. You are touching so many lives."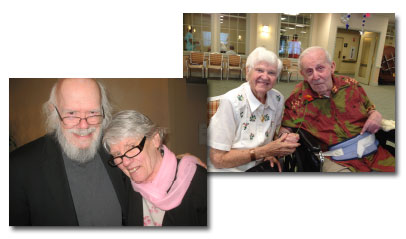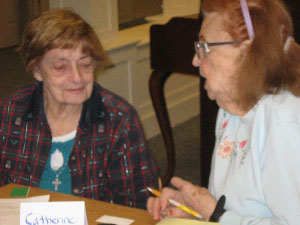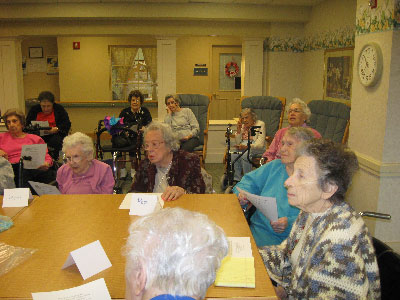 Please click on the images below to view larger.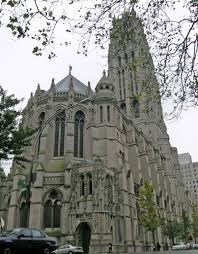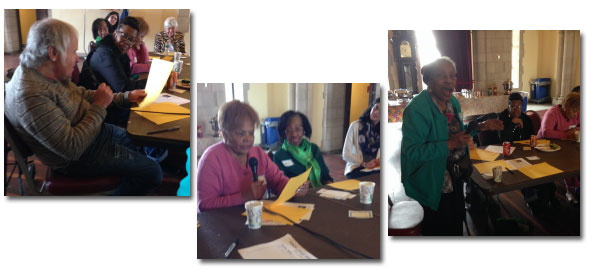 Overlooking the majestic Hudson River, the neo-Gothic Riverside Church on Riverside Drive and 120th Street in Manhattan is home not only to a highly diverse, interdenominational congregation with a long tradition of political activism, it's been a venue for the  literary, visual, and performing arts ever since it opened its doors in 1930. One of the tallest churches in the United States, it hosts an active community of older adults—known as The Tower League—with a variety of educational, spiritual, and social activities.
A View from Two Windows
The sun sets on the plaza, on the ripples in the river,
children playing, colors changing, slowly yet so quickly.
Turning to the garden filled with flowers, and back again,
the sun has disappeared beyond the horizon.
–by Joanne McLaughlin Toran
© Joanne McLaughlin Toran
Click on images/poetry for larger view.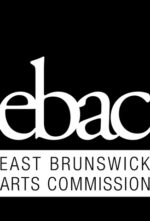 Founded by township historian Estelle Goldsmith in 1963, the East Brunswick Arts Commission has been serving this Central New Jersey community with a wide selection of arts programming—from opera and classical music to poetry talks and crafts fairs—for over 50 years.
Click on images/poetry for larger view.

The Monmouth Museum, an independent, non-profit organization founded in 1963 as a Museum of Ideas, presents changing art, history and science exhibitions to educate and entertain while providing a destination for creative expression and life-long learning to the diverse community it serves.
Click on image to enlarge.