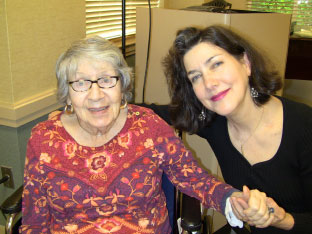 My Grandmother's Babka
The smell of cinnamon wound
its way all the way down
the stairwell of her building.
that smell of buttered
sugar and spices rising in dough
still reminds me of her.
by Merle
The Days Leading Up To & After D-Day
My mother befriended many of the American GIs who were stationed in Londonderry, Ireland before D-Day. She treated them like they were part of the family, serving them whatever rations of steak and meat we were allowed. They, in turn, would bring us chocolate.
I remember one soldier named Marty who enjoyed watching me comb my hair and put on my make-up. It reminded him, he said, of his wife back home.
I remember a walk my mother and I took along the Derry walls surrounding the city after all the soldiers had mysteriously been shipped out. Without them, the city seemed empty and eerily silent. We felt sad, so sad. The GIs had made a big difference in our lives.
We were to learn soon after they had all been sent to fight in D-Day. Many would lose their lives on the shores of Normandy, never to return.