The Writing Center for Creative Aging
Provides adult communities and institutions with programs that forge links between the literary arts, cognitive fitness, emotional wellness, and social engagement.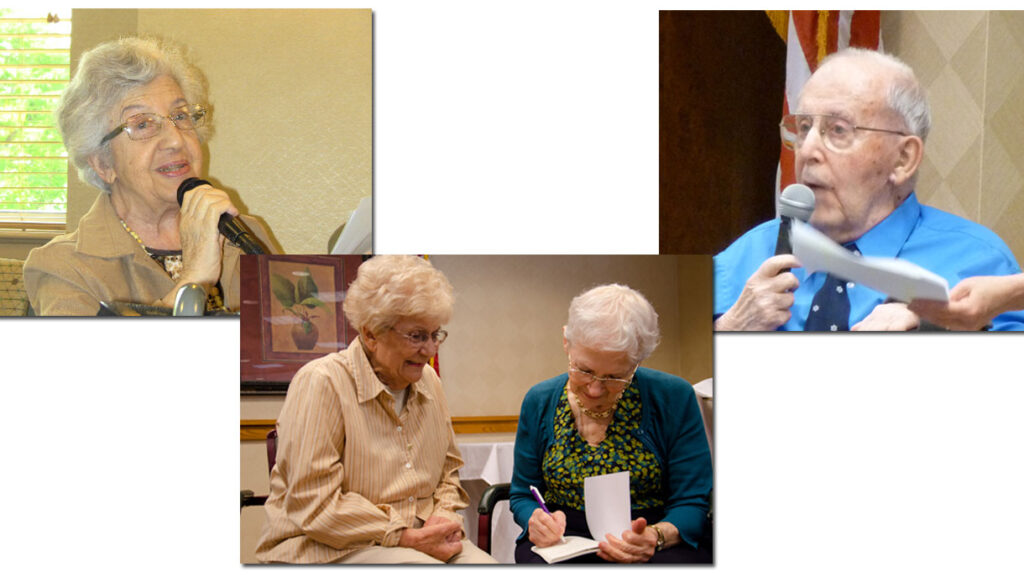 "I think great teachers have the ability to open us up to our own possibilities."
"I was blown away by the poetry that bubbled up from a room full of folks who denied they were poets! Thank you for your invitational and thoughtful leadership. I have heard nothing but positive comments from participants: 'I learned so much." . . . 'That was fun!'
My wheels are beginning to turn for the next Tower League season that begins in the fall."
Central Jerseyans Explore the Art of "Turning Newer" with Poet Emily Dickinson and NJSCA Teaching Artists of Creative Writing and Dance.
The hour we spent with Shelley and Simone uplifted our minds and emotions, challenged us to see ourselves as poets and choreographers. They made us—the audience—feel like supreme professionals. The afternoon left me wanting more
"Emily Dickinson & The Art of Turning Newer is a unique celebration of poetry, movement, writing, and community. Simone and Shelley put on wonderful program that requires no prior experience with poetry, only an open mind and willingness to contribute!"